Launched in 2007, the Outstanding Financial Management Planner Awards (Mainland China) (OFMP) are co-organised by the HKIB, China Banking Association and Financial News to recognise practitioners who excel in the financial planning and wealth management profession. Amidst increasing awareness of the importance of financial planning and wealth management, the HKIB strives to enhance the competency and integrity of financial planners and wealth management practitioners in mainland China through this Awards programme.
Eligibility & Application
The Awards are open to financial/wealth management planning practitioners in the banking and financial services sectors in mainland China. Applicants shall be aged 18 or above with endorsements from current employer. Please download and read OFMP (Mainland China) Leaflet for further details of the call for entries.
Applicants can choose to enter one of the following categories, based on their years of work experience and the nature of their practice: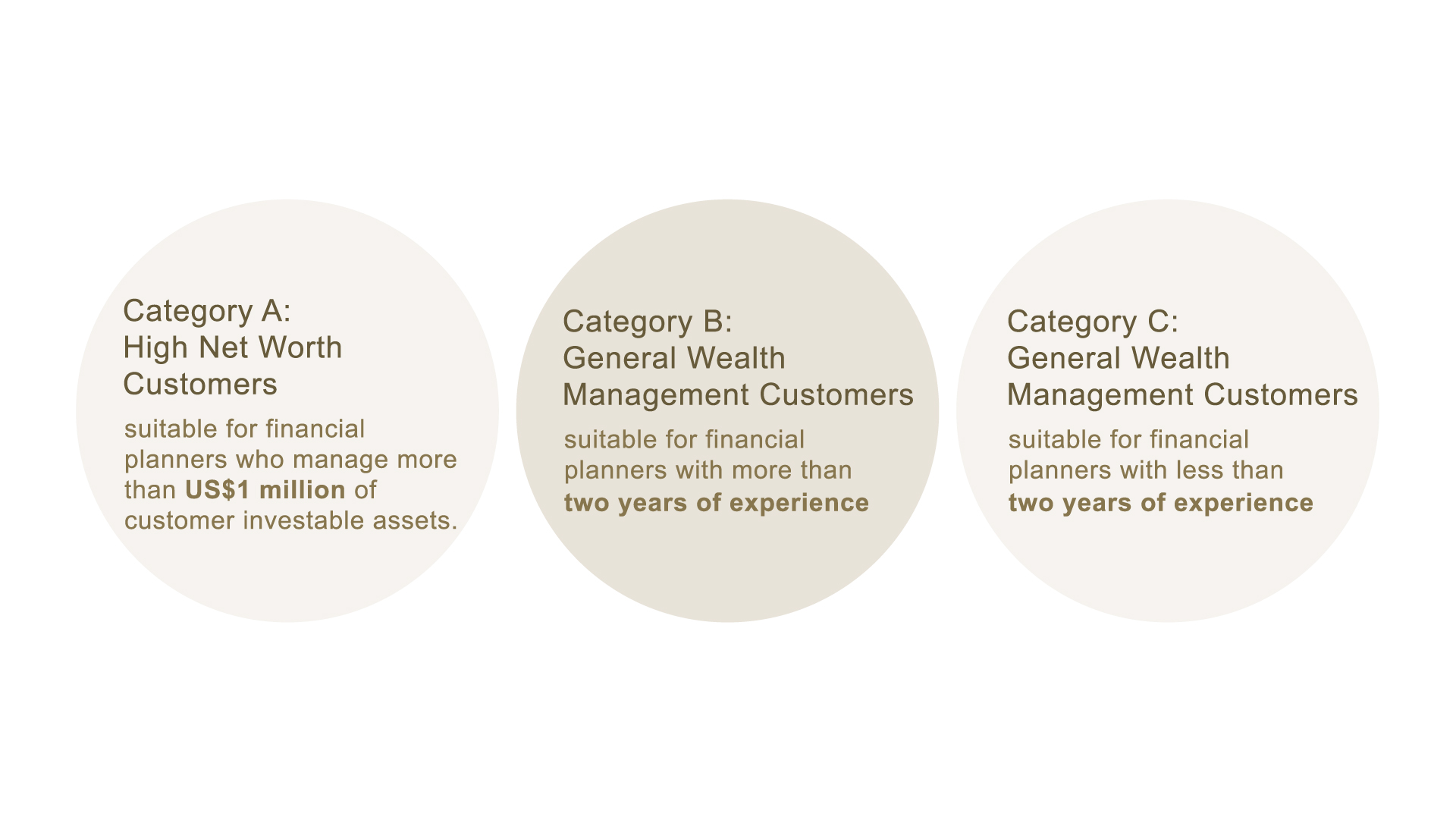 Applicants are required to submit written financial plans in Round 1 and Round 2. Shortlisted applicants are required orally present their plans to judges in the Final Round.
Timeline
Date
Detail

15/01/2020

The 11th Outstanding Financial Management Planner Awards (Mainland China) - Open for Applications

28/02/2020

The 11th Outstanding Financial Management Planner Awards (Mainland China) - Application Deadline

03/04/2020

The 11th Outstanding Financial Management Planner Awards (Mainland China) - Submission Deadline for Round 1: Written Financial Plan

29/05/2020

The 11th Outstanding Financial Management Planner Awards (Mainland China) - Round 1: Results Announcement

17/07/2020

The 11th Outstanding Financial Management Planner Awards (Mainland China) - Submission Deadline for Round 2: Written Financial Plan

11/09/2020

The 11th Outstanding Financial Management Planner Awards (Mainland China) - Round 2: Results Announcement

23/10/2020
(TBC)

The 11th Outstanding Financial Management Planner Awards (Mainland China) - Final Round: Oral Presentations

11/2020
(TBC)

The 11th Outstanding Financial Management Planner Awards (Mainland China) - Presentation Ceremony & Dinner
Judging Criteria
Item
Weighting
Trust Establishment

Undergoing a meaningful due diligence process for the purpose of understanding the person
Build trust with customers

10%
Understanding Objectives

Understand purpose of life and event planning for different life stages and challenges facing family situations
Determine customer''s current wealth stage – creation, accumulation, protection or distribution

20%
Undergoing Financial Assessment

Collect financial and personal data e.g. income and expenses, assets and liabilities
Net worth and cashflow analysis, current and future inflows and outflows of capital
Current asset and liabilities vs future ones such as tax and estate liabilities
Evaluate and identify current and future financial gaps

30%
Structuring Financial Plan

Formulate personal financial strategy and propose solutions and alternatives
Clearly explain potential risk to customers
Financial plan has to be easy to understand and clear

30%
Timely implementation and Expectation Management

Develop a detailed action plan checklist and a detailed review schedule as per the strategy and the purpose of each review and anticipated actions
Develop a mechanism to facilitate communications with the customer in the long run

10%
Assessment Process
Stage
Details
Round 1
Participants submit written financial plan
Round 2
Participants submit written financial plan
Final Round
Oral Presentations to judges